Darwin is a unique tropical city famous for its beautiful sunsets, spectacular natural scenery, cosmopolitan markets, vibrant multiculturalism, Indigenous culture, and fascinating history and engagement with Asia.
gateway to Asia,
Asia's gateway to
Australia
heritage areas
& national parks
of people in the
area speak a language
other than English
A median age of 32 with a population of 140,000.
Located in the Northern Territory, Darwin is Australia's northernmost capital city within close proximity to Asia. In fact, Darwin is just a few hours away from most capital cities in South East Asia and just six hours from southern China. 
Darwin attracts thousands of tourists every year from all over the world who come to experience our beautiful tropical climate, Indigenous culture and visit the World Heritage-listed Kakadu National Park.
The city is the main service centre for a wide range of industries headed by mining, offshore oil and gas production, pastoralism, tourism and tropical horticulture. The Port of Darwin is also the main outlet for Australia's live cattle export trade into South East Asia.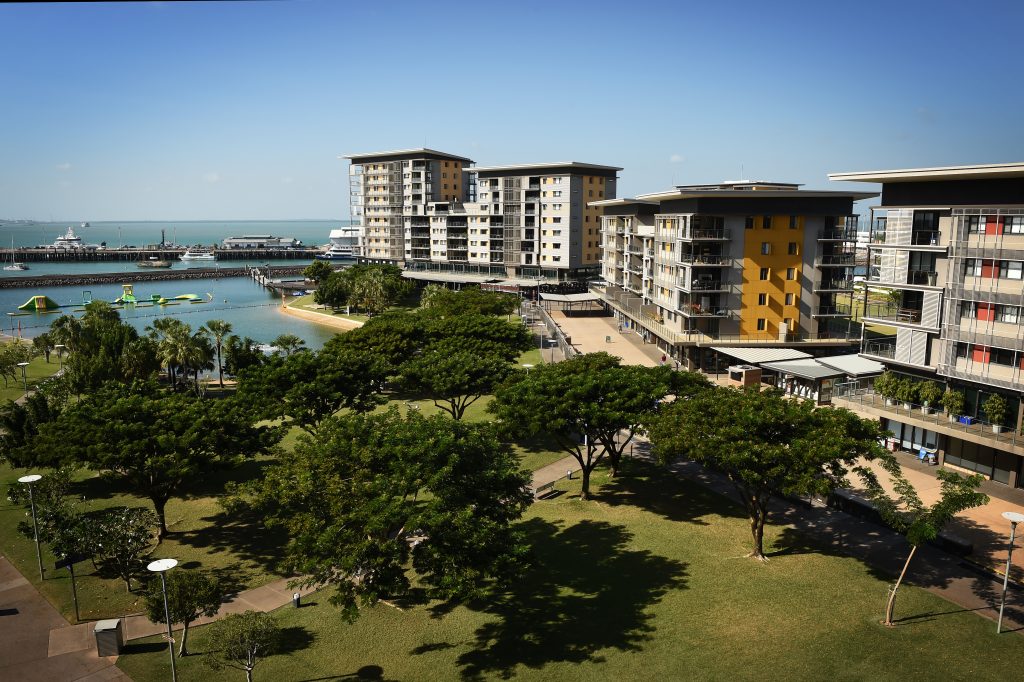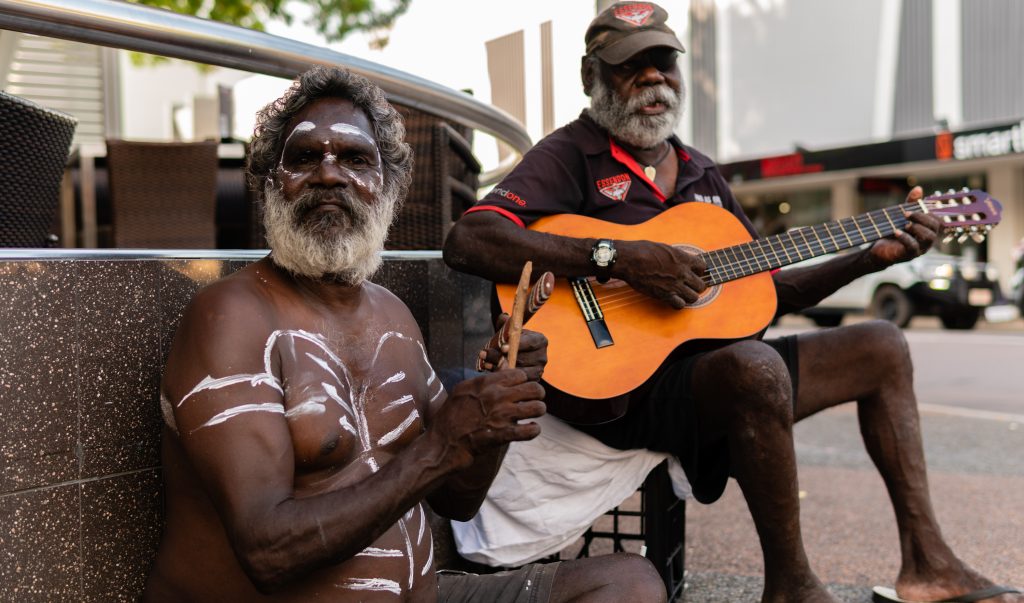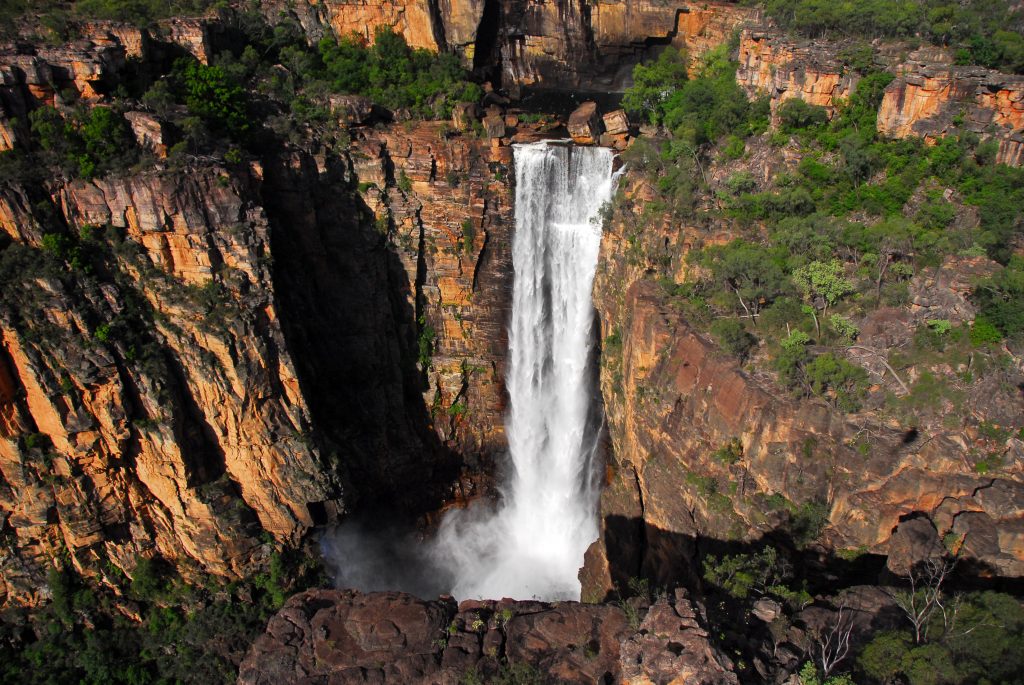 CDU has all the advantages of a relatively young multi-sector university, including vigour, creativity and flexibility. But its true character and richness stem from its location in the Northern Territory of Australia, centred in Darwin: a youthful, multicultural, cosmopolitan, and robust tropical city in a Territory that is steeped in Aboriginal tradition and culture and which enjoys a close interaction with the peoples of Southeast Asia.
That geography and those historical connections help to shape and explain the University's special interests in both Indigenous and regional issues; areas of interest that it shares with many other parts of the world: in particular, those located in tropical climates and those where there is a meeting of peoples from diverse cultural backgrounds.
From the expansive deserts in the south to the tropical north and the Arafura Sea, rich in marine life, are boundless opportunities for research and exploration, including the biodiversity of the world heritage Kakadu National Park.
Its location, assisted by its relatively small size, has created a university that is collegiate, friendly and confident of its future as a leader in its chosen fields of expertise and also as an institution that provides high quality teaching and services in all areas of study.
Darwin has an extensive public bus system that services most suburbs from the inner city to Palmerston. As a student (concession), you can purchase $1 tickets for three hours of travel, or better still buy a weekly ticket for only $7.
Flat terrain and cycling paths make for easy, safe, walking and cycling in Darwin and surrounds. More information on Darwin's bicycle paths can be found on the NT Government.
Driving a car or motorbike is another option. Alternatively, Uber and other ride-sharing services are also readily available in Darwin.
Share accommodation in Darwin can vary in prices depending on the suburb but is likely to cost between $168 and $250AUD per week. For more information, visit our Accommodation Options page
The cost of living in Australia varies from person to person depending on where you live and your lifestyle choices. Students should not expect to fund their studies or living costs in Australia through part-time employment only.
The Department of Home Affairs (DHA) has financial requirements you must meet in order to receive a student visa for Australia. As of October 2019, the 12-month living cost (per person) as suggested by the DHA are:
Individual student – $21,041
Partner or spouse – $7,362
Child – $3,152
For an approximate guide on Education and living costs visit the Study in Australia website.
Give yourself a powerful advantage by studying one of our pathway programs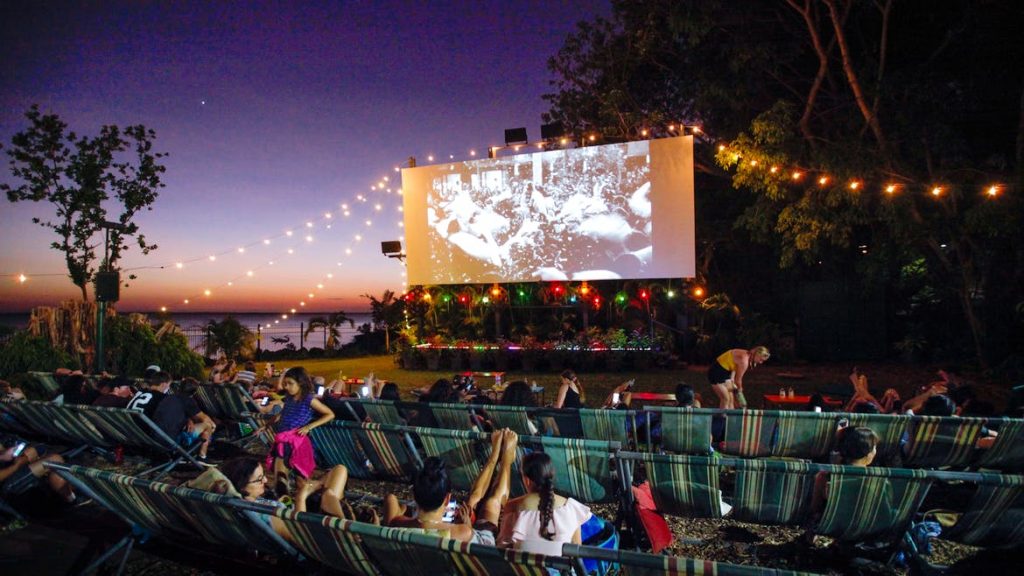 Darwin is a vibrant and multicultural city with over a hundred nationalities and many social, cultural and religious organisations. There are a variety of local markets, multicultural festivals, outdoor films and alfresco concerts happening weekly through the dry season (May to September).
In the wet season (December to March), there are fewer local events but this is when nature springs to life with the waterfalls, rivers and local trees coming alive with water and colour. It's the perfect time to get out of the city and go exploring.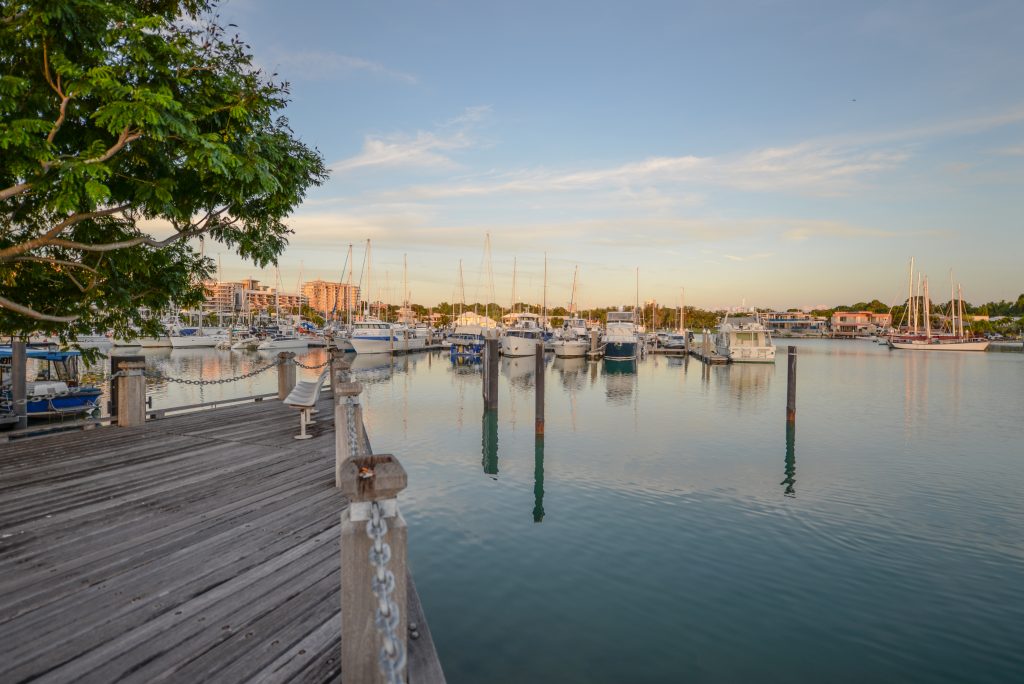 Darwin has a tropical savanna climate with distinct wet and dry seasons, although the average temperature remains mostly the same all year round (approximately 31.9 degrees Celsius or 85 degrees Fahrenheit). 
The dry season runs from May to September and is affectionately known by locals as "The Dry". In The Dry, every day is warm and sunny with minimal chance of rain and Darwin comes alive with outdoor dining, markets, festivals, and fun.
The wet season is associated with monsoon rains. The majority of rainfall occurs between December and March (summer in southern parts of Australia)  when thunderstorms are common and relative humidity averages over 70 percent.  
Weather information can be found at the Bureau of Meteorology.
There are plenty of things to do while you are studying and living in Darwin, from weekly markets, weekend festivals and nature tours. While you are here, we encourage you to explore the area (known by locals as the Top End).
Darwin's Mindil Beach Sunset Markets, Botanic Gardens
Darwin Waterfront – one of Australia's finest waterfront communities is right in the heart of  Darwin, just a fiveminute walk from the city
Museum and Art Gallery of the Northern Territory, Darwin Military Museum
Crocosaurus Cove, East Point Reserve, Litchfield National Park, Mary River National Park, Kakadu National Park
Tiwi Islands, Dundee Beach, Wagait Beach, Adelaide River, Mary River