CDU International House Darwin
International House Darwin (IHD) is part of the International Houses network in Australia and overseas. IHD Casuarina campus is a way of life and a residential community for both local and international students. People come together to not only learn and study, but build relationships, personal journeys, and their future.
Students under 18 must stay at IHD.
International House Darwin is: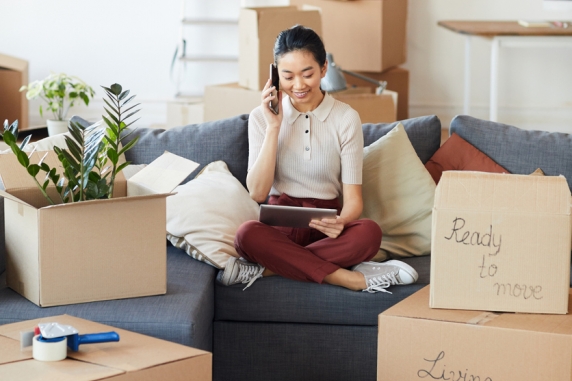 The CDU off-campus accommodation service is designed to help new and continuing students and staff to find accommodation while studying or working at CDU. 
We offer a FREE and confidential service providing information and advice on housing options, tenancy advice and support and assistance with accommodation problems.
StudyStays is our online student accommodation noticeboard. 

Here you can find rental properties and advertise your property.

You can also make an appointment with the Off-Campus Accommodation Officer to discuss possible options prior to your arrival. 

Although they can't book accommodation for you, they can help you find suitable housing options.

You can also contact local real estate agents for listings of other rental properties.
Please note: the University cannot take responsibility for the information provided by external organisations.
UniLodge Darwin student accommodation is a great option for students studying at Casuarina, Palmerston or Darwin Waterfront. It neighbours the Casuarina Shopping Centre and is only a five-minute walk to the Casuarina campus.
It is a purpose-built student accommodation building, offering residents a large range of room options at different rates.
Unilodge has the following features: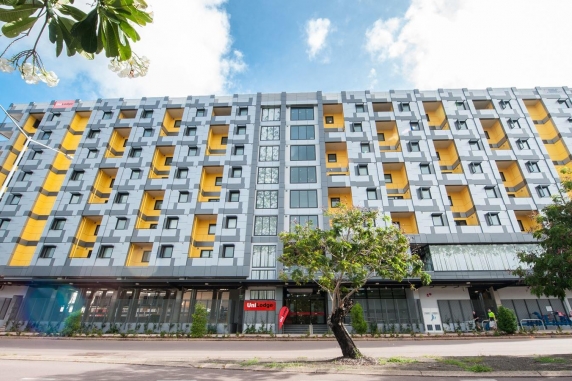 For more information, please visit UniLodge Darwin or call the UniLodge concierge on +61 8 8942 0706.
Looking for more information about accommodation options?
Things to consider before renting
When looking for off-campus accommodation, consider the following:
which campus will you be studying at?
will you be using public transport?
what length of tenancy do you require?
what is your budget/price range? Please be aware that due to Darwin's remoteness and high demand for rental accommodation it has a higher rent than most places in Australia.
rental references from previous landlords written in English may increase your chances of being accepted for a rental property.  Real estate agents will call your referees.  If you do not have rental references, personal references such as those from previous employers may be accepted by landlords. 
all off-campus accommodation is privately owned and is not controlled by CDU. You may consider asking a friend to send you information and prices of accommodation prior to arrival to give you more of an idea, but do not commit to a property on a friend's advice.
Off-campus accommodation is not controlled by Charles Darwin University. Quality, conditions and convenience will vary greatly. 
To protect yourself against scams or inappropriate accommodation:
do not pay for or sign a contract for accommodation unless you have seen the property first. You may stand to lose a considerable amount of money and/or you may find that the accommodation is not suitable
inspect the property before signing anything
keep copies of all correspondence, bank details and the listing itself.
Be aware of internet accommodation scams that are occurring. 
There are several organisations that advertise available accommodation.
These organisations are external to CDU and the university cannot take responsibility for the information provided by such organisations.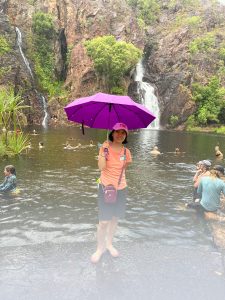 "I was nervous on the first day of coming to CDUIC at the Waterfront campus. However, that feeling vanished after I recognized that I was studying with 11 other international students from different countries. We quickly make friends with each other and share our life stories."
Read More »